7 best movies of Sushant Singh Rajpoot
There is no doubt that Sushant Singh Rajpoot was a great and Fabulous actor. Unfortunately, we lost him, but his acting is unforgettable, no-one can forget, Ishan in Kai Po Che and Mansoor in Kedarnath. In every film, he showed his acting skills. Here is the list of Top seven Sushant Singh Rajpoot's movies that you should watch in your life.
This is a Tribute for Late Sushant Singh Rajpoot from Movie Panda. #JusticeforSSR
7. M.S. Dhoni The Untold Story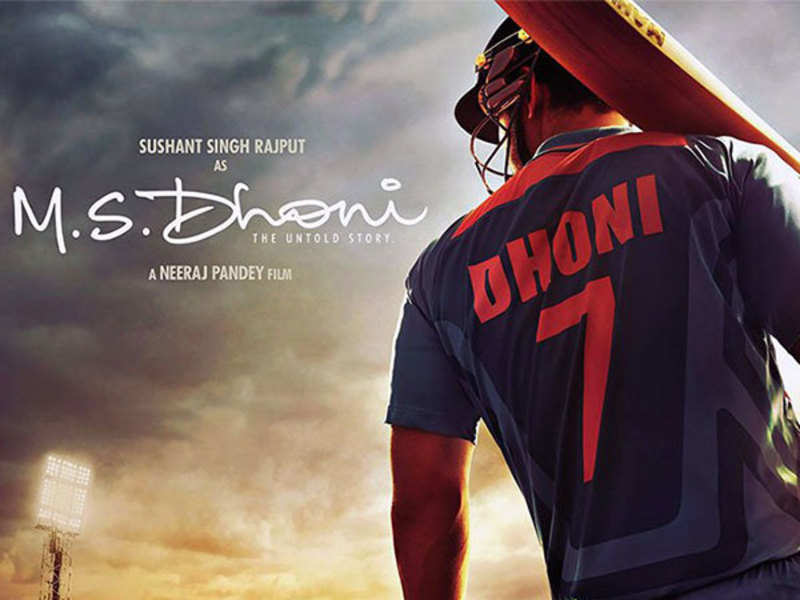 There is no doubt that MS Dhoni is one of the greatest Cricketer in World History. In his biopic, Sushant Singh Rajput acted brilliantly and made Dhoni come alive on screen.
IMDB : 7.8
Rotten Tomatoes : 75%
6. Detective Byomkesh Bakshi
Detective Byomkesh Bakshy, no doubt is a great character created by Sharadindu Bandyopadhyay. Sushant Singh Rajpoot portrayed this character in Movies. He played it fabulously. Once in a life, you should watch this movie if you love Sherlock Holmes.
IMDB : 7.6
Rotten Tomatoes : 64%
5. Kedarnath
A beautiful love story between a Hindu Girl and Muslim Boy. This is different from the usual love story. Both the lead actors Sara Ali Khan and Sushant Singh Rajpoot showed beautiful chemistry.
IMDB : 6.6
Rotten Tomatoes : 68%
4. Sonchiriya
Story of a Dacoit Gang, divided after the death of their leader. The cast is enough to show the quality of this movie. SSR with Manoj Bajpayee, Ashutosh Rana, Ranveer Shaury, Bhumi Pednekar, and other amazing actors. It is really an awesome movie to watch. The plot is different from other Dacoits movies. I personally recommend you to watch this movie.
IMDB : 7.9
Rotten Tomatoes : 89%
3. Dil Bechara
A Romantic story of two couples who are suffering from rare diseases. A beautiful love story based on Novel The Fault In Our Stars.
IMDB : 8.9
Rotten Tomatoes : 86%
2. Kai Po Che
Story of three best friends who want to follow their passion and become successful in their life. Must watch this film if you really want to see something awesome and inspirational.
IMDB : 7.7
Rotten Tomatoes : 78%
1. Chhichhore
Apart from its name, this film teaches us to live life. This is not an ordinary film but an inspirational film. An Oscar level film.
IMDB : 8.2
Rotten Tomatoes : 92%{Audience Score}